Client Relationship Manager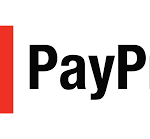 Website PAYPROP LIMITED
This is an incredible opportunity to join a moral conscious company during an exciting period of growth.
If you have a passion for training, a keen eye for detail, are tenacious and thrive on delivering customer excellence then we have the role for you!
The Role
This is both a challenging and rewarding role that requires a systematic and dynamic approach.
Comprised of three main disciplines: 1) Data collation & formatting, 2) Training 3) Account Management.
The objective is to successfully guide and support customers throughout implementation; to deliver bespoke training and proactive account management. The role is office based but will offer the opportunity to deliver training to large portfolio customers across the UK.
Responsibilities
Overall Responsibility for customer implementation in a timely manner
Engage with clients to obtain and format data
Maintain a positive relationship with the client throughout their customer journey
Deliver Bespoke Agent Training
Proactive Account Management
Maintain and update internal systems as required
Work collaboratively as a team to achieve KPIs / deliverables
Continuously strive to set a new standard in customer excellence
*Other Ad hoc duties pertaining to customer service as required
Required skills and experience
Previous experience working as a client relationship manager or a track record of managing client relationships
First Class Communication and Interpersonal skills
Ability to establish credibility and build rapport quickly with both customers and internal staff alike
Sound Organisational skills with multi-tasking ability
Proficient in Excel (working knowledge of Microsoft office and other systems would be an advantage)
Ability to understand a client's business and needs
An outgoing and adaptable approach
Ability to remain calm and deliver consistent results in a dynamic and sometimes-pressurised environment
Persuasive / Influential skills – You should be able to respectfully challenge and direct the customer in their best interest
Appetite for learning and development
Proven track record in achieving individual and team objectives / KPI's
Innate attention to detail
Passionate about customer excellence
*A knowledge of, or genuine interest in 'Proptech' would be a distinct advantage
Compensation: 20,000GBP per year