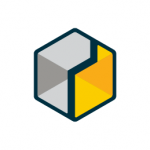 Website Matterport
Company Overview
Matterport is the industry leader in 3D capture and spatial data with a mission to digitize and index the built world, and advance the way people interact with the places they inhabit and explore. Matterport's all-in-one 3D data platform enables anyone to turn a physical space into an immersive digital twin and share it with others to connect and collaborate in 3D. The Matterport platform helps thousands of customers in 130+ countries realize the full potential of a space at every stage of its lifecycle including planning, construction, appraisal, marketing and operations. With funding from a group of stellar VCs and investors, we are transforming how we experience the built world!
Job Overview
The Role As the Collections Manager, you will be responsible for leading our Collections functions, including Enterprise and SMB, and managing the Collections team. The Collections team is responsible for managing, maintaining, and monitoring our accounts receivable aging and collections efforts. We're looking for someone with a high level of business acumen, which you leverage to communicate and partner cross-functionally to drive business outcomes. It is your goal to optimize the efficiency of the Collections processes and systems by evaluating and automating our procedures and project managing initiatives that will improve these areas. You are a problem solver who thrives off of a fast-paced environment where new customers, business verticals and operational processes are being introduced every day.
Job Description
Responsibilities Collections Operations: Actively participate in the collections process for SMB SaaS and Enterprise customers. Work to improve the credit card collection process Manage the Collections team, including developing metrics to track team performance and keep Finance leadership apprised of results. Develop and publish weekly reports for distribution to Finance leadership Act as liaison between Business Applications and Finance to resolve system discrepancies and to develop systemic enhancements to gain efficiencies. Maintain operational and specific product line knowledge with the ability to translate and correlate this data to billing practices and requirements Help Collections team develop in their careers and guide them to the next level Assist with external financial audits and other due diligence requests Work closely with other members of the Finance team on monthly reconciliation efforts, tracking invoice reconciliation, reviewing data for irregularities and errors on a regular, on-going basis, and providing regular feedback to internal teams on reconciliation progress CFO reporting: the Collections manager will be responsible for a monthly report to the CFO outlining collection results, reviewing the aging and reporting on collections KPIs Qualifications Bachelor's degree (preferred in Business, Accounting, or Finance) 5+ years of progressive Collections experience, with at least 2 years of people management experience. SaaS environment preferred Advanced computer skills especially in Microsoft Excel. Zuora and Netsuite experience highly desired. Experience evaluating processes and using data to make process design changes and improvements Strong interpersonal and communication skills, including excellent written, oral, listening and presentation skills, and ability to work well under pressure and interact at all levels Teamwork is essential to the group, so it is critical that the candidate interact with other team members and manages collaboratively and effectively Strong leadership skills with an ability to motivate direct reports Matterport is shaking up the 3D world. Our team has developed an end-to-end 3D platform that allows anyone to create, edit, and share 3D models of real-world spaces. Our tools are already used by thousands of professionals in a variety of industries, including insurance, architecture, construction, manufacturing, real estate, hospitality, and location-scouting, as well as by hobbyists who just want to dive into 3D capture. Matterport is an Equal Opportunity Employer and values diversity. We do not discriminate on the basis of race, color, national origin, ethnicity, gender, protected veteran status, disability, sexual orientation, gender identity, or religion. We are committed to providing employees with a work environment free of discrimination and harassment. Matterport is an equal opportunity employer.