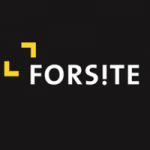 Website Forsite
Company Overview
Designed by property, especially for property, Forsite is an app-based solution that provides property owners confidence their contractors are safe and compliant on-site. Forsite is a smart-phone app, paired with sensor technology that automatically detects authorised contractors arriving onsite, checks them in and provides up to date hazard data about the site and job they're undertaking. Facilities management and contractor head offices have live data about who is onsite and why. Established in 2017, Forsite employs 9 staff and has customers in NZ, Australia and the United Kingdom. We are a fast-growing multi-national technology company, with huge aspirations. We are a great place to work and we look for amazing people, with world class capabilities to continue and accelerate our growth journey.
Job Overview
The customer success manager's primary responsibility will be to deliver all aspects of customer engagement, with an emphasis on onboarding, problem solving, proactive and reactive support and training services. You will need to be a great listener, strong communicator, as well as a curious and creative problem solver. You will be well trained and supported by this passionate tech team, however we do want someone capable of solving problems identifying and seizing opportunities with a willingness to roll-your-sleeves-up and get stuck in!
Job Description
To be successful in this role you must possess the following experience and attributes: Tertiary qualified with a business-related degree Experience in a customer facing, customer services or sales role advantageous Technology / ICT / SaaS exposure highly desirable Self-motivated, problem solver, high level of attention to detail Energetic, passionate, career focused Team player, able to work with speed and ambiguity This is an entry level role in an organisation providing good remuneration and great career opportunities working at the forefront of the exciting and rapidly developing PropTech industry.