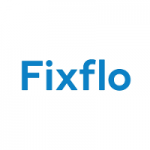 Website Fixflo
Our Company
Market leading, fast-growing, exciting, solution driven, creative, dynamic, fun-loving – welcome to Fixflo! Since launching in 2013, phenomenal growth has resulted in Fixflo becoming the leader in its field. We are a SaaS platform that is fixing repairs and maintenance management for property professionals across 14 time zones. Our company's industry reputation is exemplary and we have over 40 integration partners in the Proptech space.
Our business plan is simple: we want every repair in the world to be reported through a Fixflo system. We are currently used in over 1,000,000 homes across the UK with further expansion into new UK markets is planned.
The Role
Our Customer Success team started almost 3 years ago, and we are now in an exciting phase where we are scaling our processes, tech and team and slowly but surely moving to a more mature and sophisticated Customer Success model.
We have over 1700 B2B customers (growing consistently every month) and a relatively complex product (new releases every two weeks) so to put things frankly, there is always a lot to do!
You will manage a portfolio of Mid-market and Enterprise Fixflo customers from onboarding and beyond, with the main goal being to help make them successful and increase the value they are getting out of Fixflo. For some of your portfolio, you may be the first dedicated contact a customer has had, so implementing re-engagement strategies will also play a key part in the role (at least initially).
You will work closely with the team (9 of us at the moment) to always be refining how we work/our processes and come up with new ways to improve customer satisfaction throughout our customer lifecycle.
You will also work closely with our Sales, Product & Development and Marketing teams, to ensure that we are building a great customer-focused product and providing aligned experiences throughout our customer lifecycle.
Ultimately, the role is aimed at supporting the activation, adoption, retention and growth of our customer base. You will report to our Head of Customer Success.
What the role is all about:
Portfolio of customers – manage your own set of customers from onboarding to training to adoption and beyond. You will be their dedicated Fixflo contact and own the overall relationship with each client.
Onboarding – ensure each customer receives a great start to their Fixflo experience. This will require heavy use of our customer success platform/playbooks and require a project management approach.
Customer Health – monitor the health of your clients via our customer success platform and available metrics, report on this and carry out follow up actions as necessary.
Adoption – drive the adoption of Fixflo features /usage across your portfolio. This may involve complex problem solving and require a consultative & strategic approach in order to provide best fit solutions for each customer.
Relationship Management – act as a partner and relatable trusted adviser to key customer stakeholders. This will require a number of engagement activities such as executive business reviews, training sessions, check in calls, feature adoption project planning.
Feedback/Advocacy – we don't get our customers to shout about us enough (and lots of them do love us!). Turn your customers into Fixflo advocates & evangelists – think case studies, TrustPilot reviews, referenceability.
Upsells/Cross-sells – be commercially savvy and identify possible opportunities. Work closely with our Account Manager on these.
Processes – improve our playbooks + content, email templates & campaigns, ensure customer records are up to date and data is tidy. There is always a list of projects to dig your teeth into & we want you to drive change based on your experience and ideas too!
Be a product & industry expert – know all our products inside out and have an in-depth understanding of our core industries. Be a customer advocate and work directly with our product team to help improve Fixflo (feature requests, improvements, bugs) and the way we work internally
Perform consistently and successfully across KPIs, metrics and objectives
Key Responsibilities
Onboard new customers and support their implementation and adoption of Fixflo
Minimise client cancellations through proactive customer health management
Help to ensure customers on fixed term contracts renew
Be the voice of the customer and advocate customer needs/issues cross-departmentally
Proactively seek out upsell and cross-sell opportunities
Convert your customers into Fixflo advocates
Deliver efficiencies through the streamlining and scaling of processes
Requirements
You would make a great fit if:
You're a passionate people person and like engaging with customers
You're driven and self motivated – you want to excel at what you do!
You thrive in a multitasking environment and can organise your time efficiently
You believe in understanding a customer's pain, building value and solving problems
You are a team player who works and engages with others to achieve results
You are a strategic thinker and like to offer new ideas/solutions to improve things
Essential Skills & Experience
2+ years of relevant experience in a customer facing role – customer success, onboarding, implementations, project management, account management
Experience working with clients where you have had to manage multiple stakeholders/carry out business reviews is preferred
Experience working in a SaaS/software company before = brownie points but not required.
Experience attending and running/presenting at client meetings (online & face to face)
Tech savviness is key
Ultimately, if you care about people (team & customers), are super organised/can prioritise effectively, have a proactive, upbeat 'let's get sh*t done' attitude (and can follow through) and are a friendly, team player – we would love to hear from you!
Benefits
What's it like working at Fixflo?
We're a fun team of friendly, supportive and interesting people who work hard because we love what we do, but we also enjoy a good laugh and have great banter (if we don't say so ourselves!)
Our team are very sociable and get on like a house on fire – we are always planning different ways to keep connected especially since things have moved to working remotely
Your ideas really do count and will make a visible contribution to our growing company
Commitment to personal development – we want to help you grow!
We are dog friendly – this doesn't mean much right now but when we are back in the office we want to see all the doggos
*Please note that we will be working remotely until sometime in Q1/Q2 2021 (as of 01/10/20)
And what about benefits?
Other than working for an exciting growing company in London, we also offer:
Competitive base salary
The opportunity to have input into the accelerating growth of the company and to work directly with the executive team
Gym pass
Health insurance
Flexible working
First Thursday of the month drinks, Friday drinks and lots of socials (think Graffiti workshops, cooking classes, boat/karaoke parties, Halloween quizzes) (We are doing our best to adapt to remote events)
A fun work environment with great people
We are an equal opportunity employer and value diversity at our company. We do not discriminate on the basis of race, religion, colour, national origin, gender, sexual orientation, age, marital status, veteran status, or disability status.
How do I apply?
Submit your CV and cover letter (p.s please tell us why you want to work for us!)
Please include the words "Fixflo October 2020" at the beginning of your cover letter. If you do not then your application will not be considered and you will not receive a response.