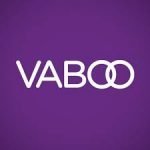 Website Vaboo
Are you a hungry, strong, confident new business closer?
Do you want to join an exciting industry with lots of opportunity?
At Vaboo we build and manage perks and engagement platforms for letting agents and large accommodation providers in the Private Rented Sector.
Their tenants receive access to a white-labelled perks platform where they can take advantage of some great discounts, enter prize draws and provide feedback about their renting experience.
Already working with some of the largest companies in the sector, we're at an exciting time in our journey and would like to introduce a motivated, creative, logical and driven individual to our rapidly growing PropTech company.
Responsiblities
This individual will be responsible for closing sales to an already existing pipeline of prospects as well generating new leads and will have three main objectives
To develop meaningful relationships with our prospective clients.
To gain a full understanding of clients objectives for their business and demonstrate how the Vaboo proposition can help them grow.
To consistently build a pipeline of new prospective clients and close sales in order to hit monthly and annual sales targets.
Role is fully flexible and can be part time or full time dependent on experience. Opened ended commission structure.
If you feel ready for the next challenge in your journey and want to make your mark while building something unique, let us know why this opportunity stands out to you.