Founding team member: Proptech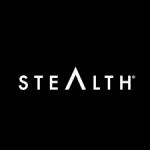 Website Stealth
The Company
We are an early stage start-up who are looking to shake up things in the property technology space, specifically rentals. We are a team of financiers and technologists and are looking to move the needle and challenge the incumbents in this space to make a real difference.
The Role
This is a true start-up so candidates need to have a high ownership culture and be happy to roll their sleeves up to get things done – especially in the early days when the team will be very small with little support so you must be self-motivated and enjoy the dynamics of a start-up. Will be a flexible WFH initially and WFH & Office mix thereafter. If you are looking for a challenging new role and have strong desires to build exceptional products with an early stage start-up then look no further.
Requirements
You will be an ambitious individual with 3-5 years' experience in property lettings in London who is looking to join a tech focused start-up to enhance their understanding about product development and technology whilst making a contribution at the early stages of development.
you will be required to assist with all the aspects of the business including acquisitions and operations. Since we are very much technology focussed therefore you would be required to input into product development as well.
Must have 3-5 years property rental experience in London
Ability to sell
Strong commercial sense
Appreciation of technology
Salary
Initially it would be commissions plus meaningful equity in the start-up. For the right individual, post funding, it would eventually move to an above market rate salary + bonus + equity