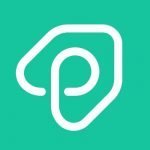 Website Plentific
Plentific is one of the fastest-growing property technology companies in the UK, with offices in Germany and Turkey. Our mission is to improve lives by making housing and property work better for everyone.
We empower landlords and property managers with a platform to manage their properties. We utilise great local trade talent to create more jobs, build community cohesion and provide better services than ever before.
Since our humble beginnings in 2013, we've achieved a lot at Plentific
We're growing fast. We work with many of the biggest property providers in the UK.
Dramatically improved outcomes for housing providers, speeding up service delivery fivefold and creating economic opportunities within their local communities.
Set a new industry benchmark on responsive repairs by reducing typical time frames (20 days) to less than 4 days.
Recognised as 'Deal of the Year – Residential' at the UK PropTech Awards 2018,
Recognised as 'Professional Services Partner' at the UK Housing Awards 2019 and;
Repairs and Maintenance Provider of the Year at the 24Housing Awards 2019.
Entered partnerships with social enterprises such as Beam, with whom we help co-fund training for homeless people into trades jobs, and thus rebuild their lives.
2019 was an exciting year for Plentific – we were celebrated as leaders of transformative change – not just in our sector – but across business in the UK (UKBA Business Change/Transformation winner). Following a major funding round, we're now expanding into the wider professional/commercial real estate sector in Europe, with plans to launch into the US multi-family market later this year.
We're a technology led business. We're proud to develop cutting-edge solutions for our customers, and that's only possible to do with a great team. Our culture is open. Empowering. Fast paced. If you're tenacious, passionate and driven, you'll fit right in.
The Role
We're looking for an experienced marketer to join our team. As our Head of Marketing, you will be responsible for developing marketing campaigns to engage our trade, business and consumer customers. This growth role requires someone with the energy and skills to get things done. You can leverage the expertise of other members of the team, but you are the driving force behind growth marketing campaigns.
The marketing team supports everything we do at Plentific and is constantly executing campaigns to grow our customer base. We are a complex team that uses offline and digital marketing tools. We have an established core team with expertise in ATL, PPC, SMM, CRO, SEO, PR and eCRM.
Responsibilities

Develop innovative online and offline marketing strategies to support Plentific's revenue goals
Work with senior management, plus colleagues from engineering, product and sales to execute growth marketing campaigns
Help build an effective marketing automation infrastructure together with our engineering team and tools to scale growth marketing needs
Periodically conduct user research to assess product market fit and make recommendations to the management
Analyse Plentific's conversion funnels to identify opportunities for improvement
Manage creative and media agency partners
Prepare and maintain weekly performance reports providing insightful commentary
Manage an exceptional team of Marketing and Growth professionals across London and Berlin
Requirements

Substantial growth marketing experience, ideally from within a SaaS business
Strong marketing fundamentals such as strategic planning, material creation, campaign execution and analytical reporting
Strong working knowledge of digital marketing and analytics tools (e.g. Google Analytics, Adwords, Optimizely, SEMrush)
Strong analytical skills and data-driven thinking
Passion for marketing, design perfection, brand building and working in a startup environment
Experience with creation and execution of offline and digital marketing campaigns
Help with raising brand awareness for both our trade and consumer audiences
Ability to think out of the box with a can-do attitude to get things done efficiently
Excellent communication skills with ability to work with multiple senior stakeholders
German language skills would certainly earn you bonus points
Good academic background in marketing, economics, business management or a related field
Benefits
As you can see, we have big plans and are eager to grow our team of dreamers and doers to achieve our vision of managing over 1 million properties through our platform across various countries. You can help us shape the future of property management. Here's what we offer
A competitive compensation package.
Private health care including discounted gym membership.
Learning and development fund.
A remote-friendly working environment + 23 days annual holiday.
Home office allowance.
A head office in London Bridge (less than 2 mins from Borough Market).
An inherently diverse culture with over 18 nationalities and 21 languages spoken.