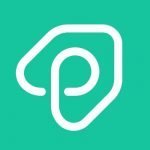 Website Plentific
Plentific is one of the fastest-growing property technology companies in the UK, with offices in Germany and Turkey. Our mission is to improve lives by making housing and property work better for everyone.
We empower landlords and property managers with a platform to manage their properties. We utilise great local trade talent to create more jobs, build community cohesion and provide better services than ever before.
Since our humble beginnings in 2013, we've achieved a lot at Plentific
We're growing fast. We work with many of the biggest property providers in the UK.
Dramatically improved outcomes for housing providers, speeding up service delivery fivefold and creating economic opportunities within their local communities.
Set a new industry benchmark on responsive repairs by reducing typical time frames (20 days) to less than 4 days.
Recognised as 'Deal of the Year – Residential' at the UK PropTech Awards 2018,
Recognised as 'Professional Services Partner' at the UK Housing Awards 2019 and;
Repairs and Maintenance Provider of the Year at the 24Housing Awards 2019.
Entered partnerships with social enterprises such as Beam, with whom we help co-fund training for homeless people into trades jobs, and thus rebuild their lives.
2019 was an exciting year for Plentific – we've been celebrated as leaders of transformative change – not just in our sector – but across business in the UK (UKBA Business Change/ Transformation winner). Following a major funding round, we're also expanding into the wider professional/commercial real estate sector in Europe – with plans to launch into the US multi-family market next year.
We're a technology led business. We're proud to develop cutting-edge solutions for our customers – and that's only possible to do with a great team. Our culture is open. Empowering. Fast paced. If you're tenacious, passionate and driven, you'll fit right in.
https //www.plentific.com/careers
The Role
We're looking for a passionate, creative and analytical leader with a proven track record of building and executing marketing plans in B2B SAAS companies.
An ideal candidate will be accustomed to meticulously planning multi-channel campaigns that deliver both hard and soft KPIs. You will be responsible for developing inbound marketing activity across a range of sectors, developing activity both on and offline to drive lead generation, conversion and customer engagement. We expect you to have an eye for detail, the ability to not only lead but execute when required.
Responsibilities

Develop quarterly multi-channel marketing plans in close collaboration with the growth and commercial teams.
Own activity from strategy to execution and measurement, delivering on key metrics including awareness, lead generation, acquisition and ultimately ROI via CAC LTV.
Develop campaigns and manage production and promotion – from landing pages to PDFs, social media to paid advertising, conferences to breakfast briefings.
Integrate and automate campaigns with Hubspot CRM wherever possible.
Execute campaigns in-house; with freelance support and by briefing and closely managing a specialist and integrated agencies.
Requirements

Substantial experience in B2B technology marketing.
Experience managing a marketing budget.
Proven track record of successfully launching and scaling marketing cost effective campaigns with clear ROI focused metrics. A specific experience in B2B SAAS campaigns is preferred.
Proficiency in CRM marketing, analytics tools such as Google Analytics or Mixpanel. Extra points for experience with SuperMetrics and Hubspot.
Good Project management skills – the ability to juggle multiple projects at the same time.
Previous working experience in a startup and/or agency environment is preferred.
We Like People Who Are

Creative problem-solvers – being able to build the 'marketing jigsaw' and solve issues that involve people and processes by using logic, common sense and data. Identifying the root cause of a problem as opposed to focusing on the symptoms.
Data oriented – who found creative marketing plans on good insight and are naturally inclined to measure success though the numbers.
Adaptable – who test, measure, learn and build methodically and rapidly.
Able to take initiative in a constantly-changing dynamic work environment while maintaining a positive attitude and flexibility.
Benefits
As you can see, we have big plans and are eager to grow our team of dreamers and doers to achieve our vision of managing over 1 million properties through our platform across various countries. You can help us shape the future of property management. Here's what we offer
A competitive compensation package
A flexible working environment
An inherently diverse culture with over 11 nationalities and 21 languages spoken