Senior Product Manager – PropTech start up – London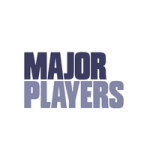 Website majorplayers
Apply Email Print
Senior Product Manager – PropTech start up
E-Commerce & Digital Marketing £ 60,000 – £ 61,000 per year, Share options
Senior Product Manager opportunity within a PropTech start up.
This role will be primarily leading the development of operational tools used by their internal teams, which are mission critical to the success and scaling of this exciting business!
You'll develop their customer management tools; and you'll help chart a strategic path between building (in-house) and buying (through integration with third parties) solutions.
You will also work on other parts of their product, contribute to business strategy, and help grow the company's Product Management practice and processes.
As they grow out their team in the future, you will also have line management opportunities.
The Product Development team is a mixed bunch of developers, designers and product managers based in Central London, though of course, all working from home at the moment and expect that to continue for the foreseeable future.
All of their product tasks are specified and prioritised via a rigorous challenge process that reflects the following about how Product works.
You're an experienced product manager who can talk passionately about the high-impact products you've worked on – and the lessons you've learned from challenges along the way
You're comfortable managing, challenging and working with business stakeholders with differing levels of tech experience
You operate best when you are given clear goals and allowed to define your own path towards them – but you aren't shy about asking for help when you need it
You have a proven history of developing complex products end-to-end, with an appreciation for both the statistical significance of experimental results and the business need to 'play to win'
You learn quickly, are highly adaptable and could get up and running within a couple of weeks of joining
You seek out difficult problems and enjoy synthesising disparate inputs into a single product solution – then selling that solution, internally and externally
You know how to keep a lot of plates spinning. In fact, you feel bored if you're not juggling tasks
You know how to be a team player and how to speak up when you identify a problem
You have strong opinions weakly held; and you know when to push, and when to disagree and commit What you'll be doing:
Support Product leadership in executing quickly and effectively against the planned roadmap by taking new products and features from idea to production.
Lead the development of operational tools used by our internal teams, including stakeholder management and communication
Take part in specifying and prioritising product tasks via a rigorous challenge process
Liaise with developers early and often in the specification process, and answer questions about tickets during Sprints to see them through to go-live.
Identify opportunities to 'hack our OKRs' with creative product or feature development ideas.
Ensure product processes are followed inside and outside of the team, including Jira management Must have:
Highly proficient with industry-standard Product Management tools, including but not limited to:
Jira * Slack * Your wireframing tool-of-choice (Figma, Sketch, Omnigraffle, Balsamiq, …)
Strong stakeholder management experience and skills, as this role is primarily focussed on internal tools for
Through your experience, you have learned just how much detail to provide to the engineers in order to give them a good steer with enough space to develop a clever technical solution
Interest in UX and UI
Experience managing a product throughout the entire lifecycle – from concept to reality to iteration Bonus:
Proficiency with A/B testing tools (VWO, Unbounce, Optimizely, …)
Heap and Tableau
Hotjar
Worked on developing products for internal teams
For more information on this opportunity then please get in touch with Jasmine Bindley
Jasmine.bindley@majorplayers.co.uk