The magnificent 7 changing the property market
Spaceflow
Spaceflow aims to connects buildings with their occupiers (tenants). That elevates the experience of the tenants and claims it can increase asset value for the building owners. It's not just and app "It's a vibrant place where everything and everyone in the building's ecosystem converge. It's the next step in delivering exactly what your occupants want."
Offr
Dublin-based Offr raises €3 million led by Barclays to launch its proptech platform in UK and Australia. Launched just ten months ago with a mission to enable people to buy, sell, lease or rent a property with one-click, Offr enables fast, digital property transactions, from offer to exchange, on any device, at any time, and from anywhere in the world. Offr digitises over 85% of the process of buying and selling property for agents and their customers. Up until now, property transactions have largely been restricted and confined domestically, with no easy, fast, and secure way of buying properties cross-border available. Offr is changing this by making international trading of property possible for buyers online, using traditional real estate agents.
Hipla
Scottish sellers still arrange a Home Information Pack (HIP), Hipla aim to bring transparency to the whole home buying process. The platform helps buyers evidence their buying position, which in turn provides a much needed transparency to estate agents & sellers. In their own words "We have developed a simple, honest and transparent way to score buyers based on their 'buying position', where third party estate agents can independently validate individual pieces of information that contribute towards a buyer's 'buying position' and their ability to transact."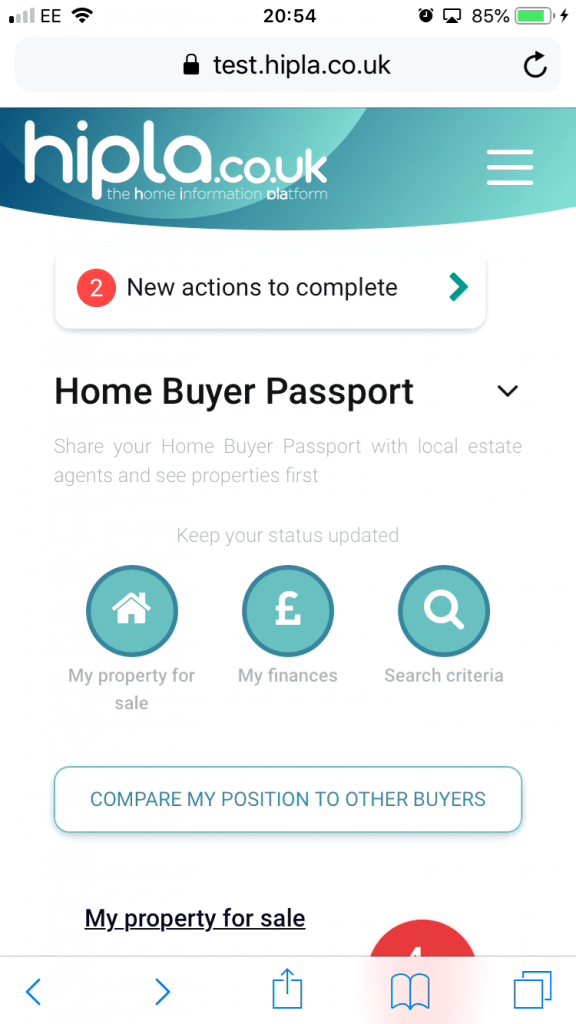 Veya
40% of property transactions fall through in England & Wales. Veya increases the rate of successful property transactions, making the process smoother, smarter and less stressful for everyone. By supporting stakeholders with all the relevant, necessary and clear information they need, buyers and sellers can make better and more efficient decisions and transactions.
Crowdhaus
Crowdhaus use smart signs (or smart beacons) instead of the traditional For Sale board. This alternative is discrete and more environmentally friends option than the current love them/hate them For Sale board. When combined with the mobile app, these beacons will allow them to transfer information instantly when the user passes a property that falls within their search parameters. Crowdhaus say "There is a huge amount of inefficiency within the property search process, especially within the on-the-go segment, and with other industries and brands catering to this on-the-go culture, such as Uber and Airbnb, we feel the time is right for property to catch up. The property market has been left behind so far in terms of innovation and development, and most property search is a static process sat behind a screen." With Camden Borough already banning signs for a limited period on specific roads.. could this be the future?
The Property Angel
The Property Angel has a grand mission "To Change The Way The World Moves Home" it's a big ask, but they have already amassed a respectable NPS score and a number of very favourable review. They will accomplish this task with a band of Local Property Angels in and around the Boroughs and Home Counties of London to help guide and support potential home movers to their perfect next home simply and stress-free. We especially love the "Test the market" which allows sellers dip there toe in the property market with no commitment.
Orchard Systems
Orchard, were recently acquired by MRI Software. They are a leading provider of enterprise class Property Management Solution and Services to Housing Organisations and Councils in the UK. For 40 years they have delivered people first solutions, solving real problems for our customers, their teams and ultimately their tenants. The feature rich, integrated, software is the core platform for our customers, used to run their business and engage with their customers.