Business & Development Project Manager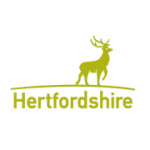 Website Hertfordshire Council
The Integrated Accommodation Commissioning Team develops, manages and supports a number of major programmes designed to deliver the right supported accommodation for Hertfordshire's citizens.
Hertfordshire has adopted a 10 year supported accommodation strategy which aims to deliver a substantial amount of new supported accommodation, including at least 2000 units of housing for older people and younger adults with disabilities. The core discipline of this work is housing development delivery using project and programme management, with some experience in construction. A new Hertfordshire wide supported housing governance structure is in place to ensure that Hertfordshire's partners and citizens are fully involved in scheme design and delivery.
The role offers the exciting opportunity to ensure the timely delivery of Hertfordshire's accommodation strategy through the effective design, financing, planning and delivery of housing schemes within Hertfordshire.
This role will appeal to you if you thrive in complex and demanding environments, where proactive stakeholder management is critical, and you have a proven ability to confidently, clearly and effectively communicate and deliver housing development within a change environment. You will have a strong track record of managing complex projects and be able to demonstrate success in negotiating and influencing with colleagues, clients and partners to achieve the right result through collaborative working.
Involved at the centre of a high-profile housing development programme, you will be responsible for developing business cases, ensuring robust governance and controls are in place and planning and implementing activity across Council services. You may also be required to take on responsibility as a line manager to develop and coach others.
Sound like you? If so, we want to hear from you.
The minimum criteria for entry for this role are: a degree or professional qualification and at least 2 years' relevant work experience within a housing development environment. It is desirable to have current experience of continuous improvement processes and techniques, and a variety of project management techniques (Agile, Lean, PRINCE II Practitioner).
Closing date: 27 September 2020
Interview date: 8/9 October 2020
For an informal discussion please contact Tarn Gascoyne, Care Homes Capital Programme Manager on 07580 743626.
For full details and to apply please visit https://www.hertfordshire.gov.uk/statweb/jobs/job-details.html?nPostingId=57282&nPostingTargetId=106300&id=QY6FK026203F3VBQBV7V4F6GJ&LG=UK&mask=newexternal